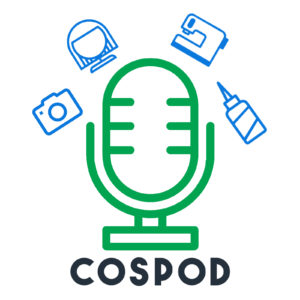 Welcome to CosPod, the Podcast for All Things Cosplay.
For the past 7 seasons, we have been bringing the internet the latest in news, tutorials, tips, tricks, interviews, and convention reviews – all focusing on cosplay! In an easy-to-digest video podcast form. Episodes air twice a month, with a live recording session every other Friday.
Watch us on YouTube, subscribe to our Feed, or download directly from iTunes.
We are always looking for cosplay stories to share, news to discuss, and guests to interview. If you have any suggestions, we'd love to read them! Drop us a line at podcast@cospod.org.